Please check out this great blog that Georgetown Ministry Center recently wrote about our help with its organization:
Every winter right when it starts to get chilly, Gifts for the Homeless brings us a big donation of cold weather gear. We were overwhelmed with their generosity this November as boxes of thermal socks, thick gloves, knit hats, and fleeces were delivered to our center one afternoon. It was probably one of the first truly numbingly cold days in DC, and our guests were so appreciative. Everyone was able to leave our center that evening with new winter accessories.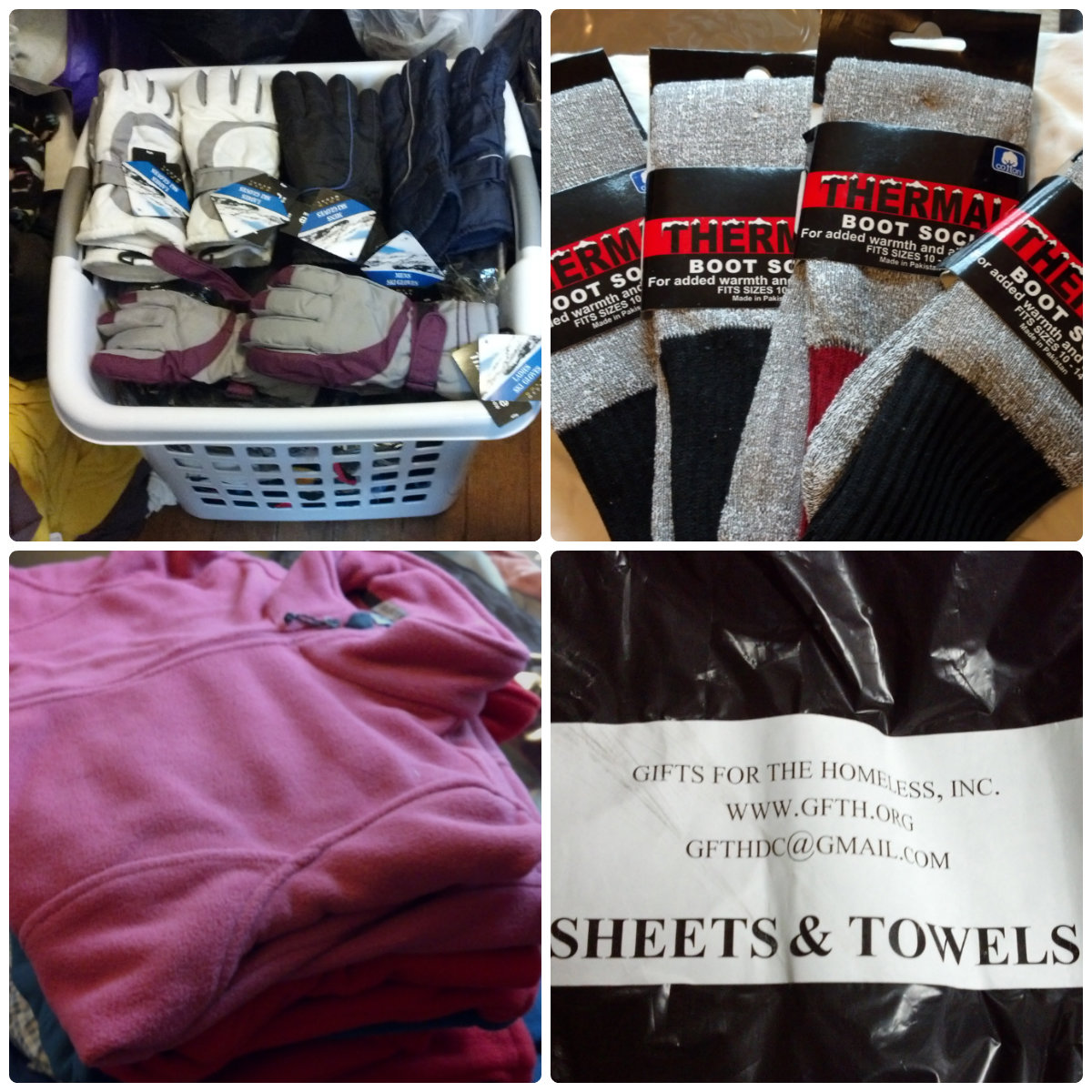 In addition to purchasing much-needed items for organizations all across DC, Gifts for the Homeless also runs one of the best winter clothing drives in the city. (At least, we think so!) The 2013 GFTH Annual Used Clothing Drive took place during the week weekend in December, and shortly after volunteers sorted all of the clothes GFTH collected, they dropped off several bags at GMC.

GFTH volunteer and GMC Staff Member Will
Thank you so much to Gifts for the Homeless and all of your amazing volunteers! We are grateful for all of your support and are inspired by all of your hard work.